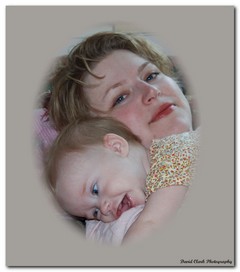 The Sewing Academy is the on-going Living History project belonging to Elizabeth Stewart Clark.
We offer a range of support to those engaged in Living History for the 1840 to 1865 era, including:
The Sewing Academy patterns for infants and children, plus a few nifty doll patterns suitable for historic endeavors
The Dressmaker's Guide, a detailed dressmaking manual that teaches historic clothing construction through a mix of direct draping and flat-pattern drafting and manipulation
The Sewing Academy @ Home forum, a home on the 'net for sharing research and discussing historic context and how it relates to Living History pursuits
The Sewing Academy On The Road, a traveling series of in-person workshops on mid-century dressmaking and Living History research & interpretation techniques
Looking forward to 2013, we have some neat new projects to share, tutorial to add, and several workshops series in the planning stages, to check back often!
If you need us, the best way to reach us is by email; click to drop us a note! You can also reach us by phone between 10am and 8pm Mountain time, Monday through Saturday; if you get the machine, do leave a message! We're at 208-523-3673.
About Elizabeth Stewart Clark
(Seen above with her youngest daughter)
This whole bit could be written in third person, but why lose a first person opportunity?
I've had a love of history all my life, and found Living History in 1992, kicking things off with some of the most atrocious clothing you could ever imagine.
Really.
Stop and imagine the most atrocious, semi-historic outfit you possibly can. Fix that image in your mind. Surround it with the scents of Coleman lanterns and funnel cakes. Got it?
Now, multiply by 100.
Thankfully, I fell in with some fantastic mentors who showed me how my university training in history and anthropology could be combined with my real-life career as a custom dressmaker and designer, and things improved rather rapidly from there.
I've been focused on the denizens of the mid-19th century every since, moving from custom sewing for children and women, to publishing a dressmaking manual, to publishing patterns for children's clothing, to writing and teaching across the US… and while the clothing is a vitally important piece of the puzzle, I'm fascinated by the real stories, the hopes, dreams, joys, fears, sorrows, and daily exploits of everyday people. I enjoy helping others make the same connections I've made, and watching the familiar "lightbulb click" that happens when a person makes some aspect of the past their own.
In real life, I love to sing, read omnivorously (both "classical" books and quite a lot of sci-fi), and adore really, really dreadful puns. Our family (me, my Tall, Dark, and Slightly Neanderthal husband David, our four fairly odd children, one Black Cayuga duck named Dimity, and four little laying hens–Daisy, Little Girl, Fluffy, and Poopus) lives in the foothills of the Rocky Mountains, where it gets quite cold in the winter, and from which vantage point I whine a lot about the "heat" in the summer.
I love owning and operating The Sewing Academy, both for constant satiation of my voracious personal curiosity about the mid-19th century, and for the amazing people I'm privileged to meet and work with each year. I hope you'll be one of them!
Welcome to The Sewing Academy!